BERMAD Irrigation Product Guide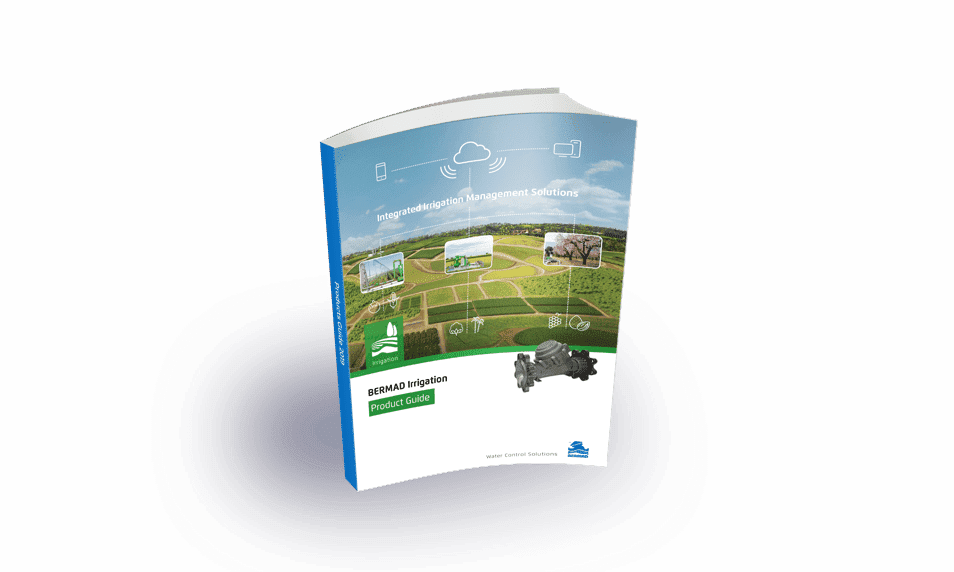 Irrigation Water Control Solutions

Hydrometers
Filter station is a major part of any irrigation system, especially where drip irrigation is involved. For best performances of the filter station, whether disk, media, or screen technology is in use, the backflush cleaning process must be done in the most accurate and fast way with minimum pressure drop and water loss.
BERMAD backflush valves are the state-of-the-art product for this mission. With the double chamber technology, the backflushing is done in minimum time, with minimum drainage, and with minimal extra pressure requirements. BERMAD Normally open PSV valves will make sure you'll be able to effectively clean your filters even in low-pressure conditions and our drainage valves will protect your filter system from any media drainage.
Moreover, our best water meters product lines will provide you with true, real-time visibility of the filter flushing process and will help you to optimize it even more.
5 Products of Hydrometers