irrigation contact us

With 14 subsidiaries around the globe, click on the map or scroll down to find your nearest representative.  If you still can't find what you are looking for, fill out the form below and one of our representatives will be in touch with you.
ไว้ติดต่อกัน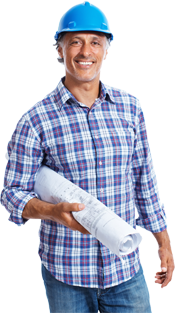 BERMAD Water Technologies Pty
AUSTRALIA
BERMAD China Co. Ltd.
CHINA
BERMAD France S.A.S.
141 quai de Bonneuil
La Varenne Saint Hilaire
94210
phone: 0800 100 308
phone: +34 932 225 125
bermad.srl@orange.fr
FRANCE
BERMAD Italy S.R.L.
Viale Ticino 84
Lonate Pozzolo (VA) 21015
phone: +39 0331 301879
fax: +39 0331 667693
info.it@bermad.com
ITALY
BERMAD CS. Ltd.
Kibbutz Evron, 2280800
Phone: +972 4 985 5311
Fax: +972 4 985 5356
www.bermad.co.il
ISRAEL
BERMAD Mexico Agricultura SA de CV
Carretera Mexico Toluca Km 53.5,
Boulevard Doña Rosa, No 2C,
Lerma, Mexico
Mexico, 52000
phone: +52-442-1965503
mail box: 01800 2 BERMAD
fax: +52-728-40074
Flor.mx@bermad.com
www.bermad.com/mx/
MEXICO
BERMAD INDIA
506, Deron Heights,
Opp Hotel Mahabaleshwar,
Baner, Pune- 411045
Maharashtra, India
phone: +91 (20) 27293213
India@bermad.com
INDIA
BERMAD SOUTH EAST ASIA
CITILINK Warehouse Complex
102E, Pasir Panjang Road, #06-02,
Singapore 118529
phone: +65 9697 3554
ram.sg@bermad.com
SOUTH-EAST-ASIA
| Country | Office | Address | Phone | Fax | E-mail | Website |
| --- | --- | --- | --- | --- | --- | --- |
| AUSTRALIA | | Thomastown VIC 3074 | +61 3 9464 5949 | +61 3 9464 2382 | bob@bermad.com.au | www.bermad.com/vm |
| BRASIL | | São Paulo/SP | +55 11 3074 1199 | +55 11 3074 1190 | bermad.br@bermad.com | www.bermad.com/vm |
| CHINA | | Minhang District, Shanghai 201108 | +86 21 544 09950 | +86 21 544 09960 | info.cn@bermad.com | www.bermad.com/vm |
| FRANCE | | Bonneuil La Varenne Saint Hilaire 94210 | 0 800 100 308 | +34 932 225 125 | bermad.srl@wanadoo.fr | |
| ITALY | | Viale Ticino 84 | +39 0331 301879 | +39 0331 667693 | info.it@bermad.com | |
| ISRAEL | | Kibbutz Evron, 2280800 | +972 4 985 5311 | +972 4 985 5356 | | www.bermad.com/vm |
| MEXICO | | Boulevard Doña Rosa,No 2C Lerma, Mexico | +52-728-1021600 | +52-728-40074 | info@bermad.nl | www.bermad.com/vm |
| SPAIN | | 08780 Pallejà, Barcelona SPAIN | +34 932 225 125 | +34 936 633 134 | BERMAD.eu@bermad.com | www.bermad.com/vm |
| USA | | Houston, TX 77040 | 800 821 6825 | 713 856 1720 | info@vbtech.com | www.vbtech.com |
| INDIA | BERMAD UK | 506, Suratwala Mark Plazo, 411057,Hinjewadi, | +91 9987076165 | | | India@bermad.com |
| SOUTH-EAST-ASIA | Irrigation - South East Asia | CITILINK Warehouse Complex 102E, Pasir Panjang Road, #06-02, Singapore 118529 | +65 9117 9560 | +65 9117 9560 | Dominic.Sg@bermad.com | www.bermad.com/vm |
| ALBANIA | LAMBDA GROUP D.o.o. | Volcji potok 39b, 1235 Radomlje, SLOVENIA | +3861 83 96 360 | +3861 83 96 365 | info@lambda-group.si | www.lambda-group.si |
| ARGENTINA | TODORIEGO INSUMOS SRL | Sadi Carnot 2448 (1615) Grand Bourg - Buenos Aires - Argentina | +54-3327-411655 +54-3327-411656 +54-3327-411673 | | | |
| ARGENTINA | RIEGO INTEGRAL S.A. | Condarco 1175 (C1416AQA) C.A.B.A. - República Argentina | 0054-11-4581-7992 0054-11-4588-2947 0054-11-4583-4563 | 0054-11-4581-7992 (Int. 12) | info@riegointegraL.com.ar | www.riegointegral.com.ar |
| BELGIUM | UVAR Holland | Griendweg 51, P.O. Box 5169, 3295 ZH s-Gravendeel | +31 78 673 1477 | +31 78 673 4557 | info@uvar.nl | www.uvar.nl |
| CAMBODIA | BERMAD Sales Manager- Cambodia | 185/3 Rachadamri Rd, Lumphini, Pathumwan, Thailand | +65 9692 1102 | | David.sg@bermad.com | www.bermad.com/vm |
| CHILE | Agrosystems SA | San Martin 16.500 Colina, Loteo Los Lebertadores, Colina-Santiago | +56 2 460 0550 | +56 2 460 0550 | | www.agrosystems.cl |
| COLOMBIA | COLPOZOS S.A.S | CALLE 70 NORTE NO 2B-166, CALI, COLOMBIA | +57 (1) 7825000 | | | www.mexichem.com |
| COLOMBIA | IRRIDELCO-IRRIGACION E INDUSTRIA DE COLOMBIA S.A. | CENTRO COMERCIAL CENTRO CHIA , LOCAL 111, COLOMBIA | +57-1861-6081 | | | www.irridelco.com.co |
| CYPRUS | Spyros Stavrinides Ltd. | P.O. Box 21283, 1505 Nicosia | +357 22 434131 | +357 22 433416 | Ltdinfo@stavrinides.com.cy | |
| DENMARK | UVAR HOLLAND | Griendweg 51, P.O. Box 5169, 3295 ZH s-Gravendeel | +31 78 673 1477 | +31 78 673 4557 | info@uvar.nl | www.uvar.nl |
| EGYPT | Mira Universal Trading | (62)-floor (3)-3 skies plaza Mall- 4th Sector-City center- 90 Street - 5th settlement - New Cairo - Cairo- Egypt | +2 02 28114533/4 +2 01001601973 +2 01154746222 +2 01205789638 | +2 02 28114565 | mira-ut@link.net miraut2012@yahoo.com | www.mira-ut.com |
| FINLAND | UVAR HOLLAND | Griendweg 51, P.O. Box 5169, 3295 ZH s-Gravendeel | +31 78 673 1477 | +31 78 673 4557 | info@uvar.nl | www.uvar.nl |
| SULTAN OF OMAN | Mira Universal Trading | (62)-floor (3)-3 skies plaza Mall- 4th Sector-City center- 90 Street - 5th settlement - New Cairo - Cairo- Egypt | +2 02 28114533/4 +2 01001601973 +2 01154746222 +2 01205789638 | +2 02 28114565 | mira-ut@link.net miraut2012@yahoo.com | www.mira-ut.com |
| INDONESIA | Irrigation - South East Asia | CITILINK Warehouse Complex 102E, Pasir Panjang Road, #06-02, Singapore 118529 | +65 9697 3554 | | ram.sg@bermad.com | www.bermad.com/vm |
| JAPAN | ES-Waternet Co. Ltd | 4-24-1, Suwa, Tama-Shi, 206-0024 Tokyo | +81 42 355 7701 | +81 42 372 3721 | Nakazawa@es-waternet.co.jp | www.es-waternet.co.jp |
| LAOS | BERMAD Sales Manager- Laos | 185/3 Rachadamri Rd, Lumphini, Pathumwan, Thailand | +65 96 921 102 | | David.sg@bermad.com | www.bermad.com/vm |
| LUXEMBOURG | UVAR HOLLAND | Griendweg 51, P.O. Box 5169 3295, ZH s-Gravendeel | +31 78 673 1477 | +31 78 673 4557 | info@uvar.nl | www.uvar.nl |
| MALAYSIA | Irrigation - South East Asia- Malaysia | CITILINK Warehouse Complex 102E, Pasir Panjang Road, #06-02, Singapore 118529 | +65 9692 1102 | | David.sg@bermad.com | www.bermad.com/vm |
| MYANMAR | BERMAD Sales Manager- Myanmar | 185/3 Rachadamri Rd, Lumphini, Pathumwan,Thailand | +65 9692 1102 | | David.sg@bermad.com | www.bermad.com/vm |
| NETHERLANDS | UVAR Holland | Griendweg 51, P.O. Box 5169, NL 8073.33.815.B.01, 3295 ZH 'S-Gravendeel | +31 78 673 1477 | +31 78 673 4557 | info@uvar.nl | www.uvar.nl |
| NEW ZEALAND | Deeco Services | PO Box 33-2, 26, 21 Regent Street, Petone, Wellington | +64 04 568 5293 | +64 04 568 5273 | service@deeco.co.nz | www.deeco.co.nz |
| NORWAY | UVAR HOLLAND | Griendweg 51, P.O. Box 5169, 3295 ZH s-Gravendeel | +31 78 673 1477 | +31 78 673 4557 | info@uvar.nl | www.uvar.nl |
| SOUTH AFRICA | Macsteel Fluid Control Head Office | P.O. Box, 14585 Wadeville, Gauteng 1422 | +27 11 383 4000 | +27 86 679 0023 | info.bermad@macfluid.co.za | www.macsteel.co.za |
| SOUTH AFRICA | Macsteel Fluid Control - Cape Town Branch | Unit 10, Symphony Park, Modderdam Road, Bellville South, Cape Town | + 27 21 959 7960 | +27 21 959 0327 | info.bermad@macfluid.co.za | www.macsteel.co.za |
| SOUTH EAST ASIA | Irrigation - South East Asia | CITILINK Warehouse Complex 102E, Pasir Panjang Road, #06-02, Singapore 118529 | +65 81129907 | +65 81129907 | ram.sg@bermad.com | www.bermad.com/vm |
| SOUTH KOREA | SEO WON CO. LTD. | #165-3, Chunui-dong, Wonmi-gu, Bucheon-si, Gyeonggi-do, 420-859 | +82 70 4390 7991 | +82 32 663 9033 | purchase@seowonco.com | www.seowonco.com/eng |
| SOUTH KOREA | SAMIN | 540-4, Neung-Dong, Hwaseong-si, GyungGi-Do, 445-320 | + 82-31-236-8931 - 2 + 8210-4692-8961 | + 8231-2368-933 | hhkim@samintec.kr | www.samintec.kr |
| SWEDEN | UVAR HOLLAND | Griendweg 51, P.O. Box 5169, 3295 ZH s-Gravendeel | +31 78 673 1477 | +31 78 673 4557 | info@uvar.nl | www.uvar.nl |
| THAILAND | BERMAD Sales Manager- Thailand | 185/3 Rachadamri Rd, Lumphini, Pathumwan,Thailand | +65 9692 1102 | | David.sg@bermad.com | www.bermad.com/vm |
| THAILAND | Kongsanguan Engineering | 24 Worachak Rd Banbatr, Pomprab, Bangkok | +66 2621 1611 | +66 2225 5281 | wkse1993@ksc.th.com | |
| THAILAND | ATC | 450 Ladprao Wang-Hin Rd, Ladprao, Bangkok | +66 2931 7700 | +66 2931 7703 | support@atc1993.com | www.atc1993.com |
| PHILIPPINES | Irrigation - South East Asia | CITILINK Warehouse Complex 102E, Pasir Panjang Road, #06-02, Singapore 118529 | +65 9697 3554 | | Keidar@bermad.com | www.bermad.com/vm |
| UNITED KINGDOM | K.A.R. U.K. | Invar Road, Swinton, M27 9HF Manchester | +44 161 793 9703 | +44 161 794 5145 | sales@karuk.com | www.karuk.co.uk |
| VIETNAM | Irrigation - South East Asia | CITILINK Warehouse Complex 102E, Pasir Panjang Road, #06-02, Singapore 118529 | +65 9692 1102 | | David.sg@bermad.com | www.bermad.com/vm |
| SWITZERLAND | NISSANI IT | Hauptstrasse 59, 2554 Meinisberg Switzerland | +41 31 301 4960 | +41 31 302 1653 | info@nissani.ch | www.nissani.ch |