Level Control Valve with Bi-Level Electric Float
BC-750-65-P
Hydraulically operated, Solenoid controlled valve that open fully or shut off by electric signals ,the Bi-Level Electric float sends the valve a signal to open at a pre-set low level and a signal to close at a pre-set high water level. This valve can be activated also by any type of level sensor. BERMAD 700 series valves are hydraulic, oblique pattern, globe valves with double chamber unitized actuator, that can be disassembled from the body as a separate integral unit. The valves hydrodynamic body is designed for unobstructed flow path and provides excellent and highly effective modulation capacity for high differential pressure applications.

High Quality Construction Materials – Reliable, resilient and long lasting operation
Robust Design – Suitable for constant, intense operation
In-Line Serviceable – Quick and easy maintenance and service
Line Pressure Driven – Independent operation, no external power needed
Unitized Actuator Assembly – Minimal downtime
Double chambered electrical control provides power opening under extremely low pressure conditions by using the lower chamber, allowing smooth and quiet water flow
System failure indication – optional indication to maintenance personnel of abnormal operation conditions requiring immediate attention
Primary reservoir level control valve (Typically Normally Closed version) at reservoir inlet
Backup and safety reservoir level control, installed in tandem with a hydraulic float level control valve (typically Normally Open version) at reservoir inlet
Maintaining emergency minimal reservoir level (Typically Normally Open, low pressure, double chamber activated version) reservoir outlet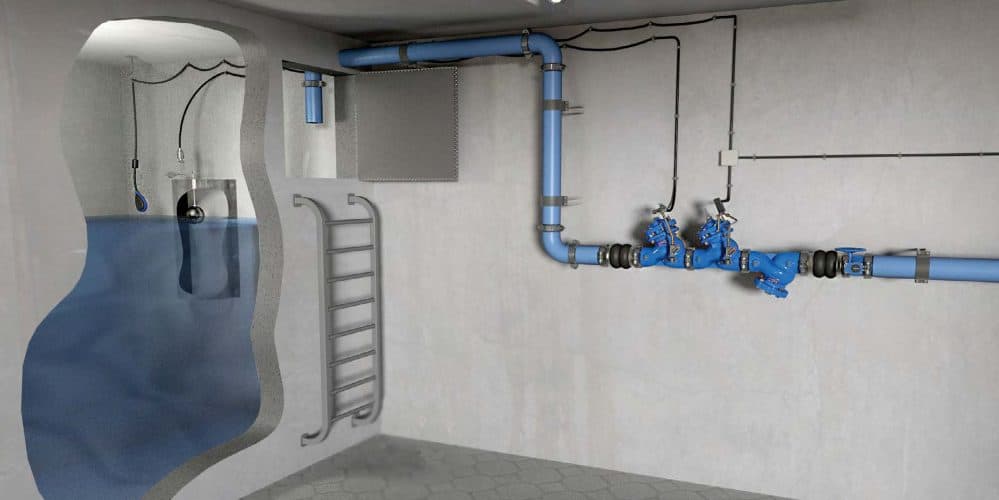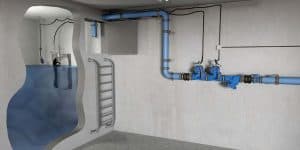 Water Reservoir Level Control System, featuring the BC-750-65-P as an electric controlled backup valve to an hydraulically controlled level control valve. In case of main level control valve malfunction the Electric Float will sense the rise in water level and signal the BC-750-65-P to shut off, until water level decrease to a pre-set level. When used as a back up valve a limit switch should be added in order to signal malfunction of the main level control valve.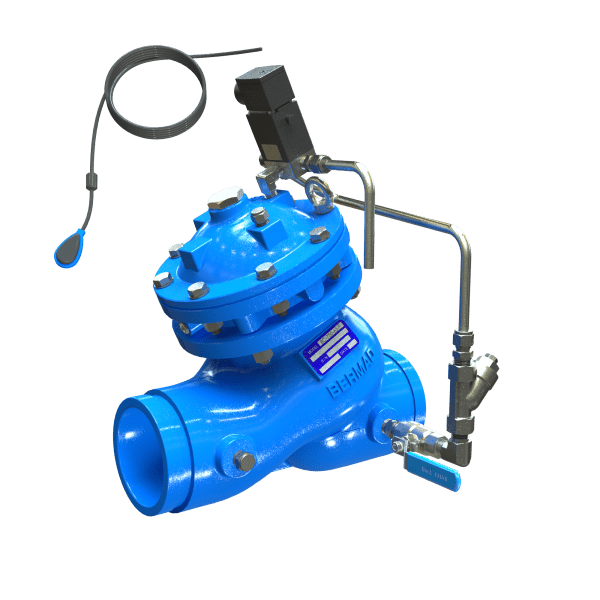 Video