BERMAD » Knowledge Center » Flow Control Valves
Flow Control Valve Diagram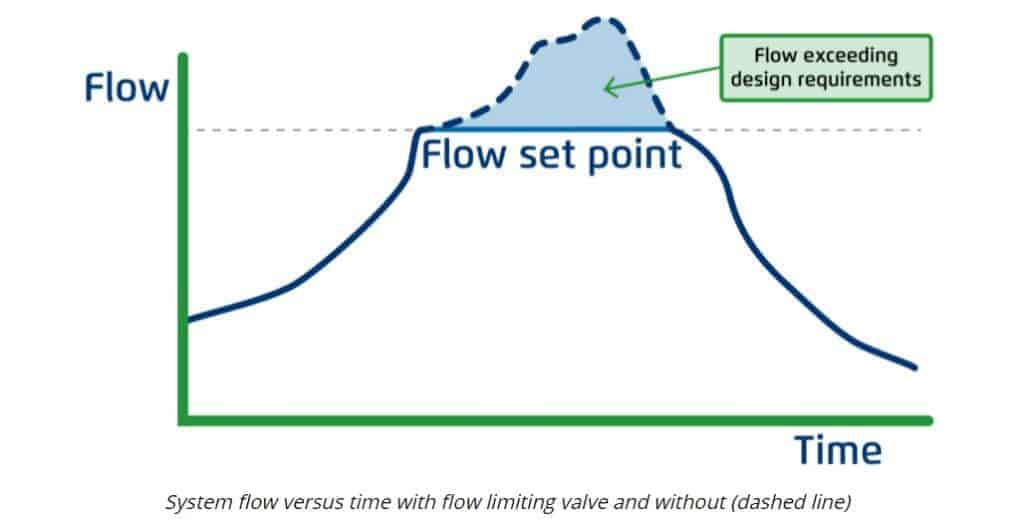 How do flow control valves work?
Hydraulic Flow control valve is equipped with flow control pilot designed to hydraulically sense the differential pressure associated with the varying flow. The flow control pilot commands the valve to throttle when the demand increases above the setting and to fully open the valve when the demand decreases below the setting.
Flow Control Valves react to increase of the parameters they control by throttling closed.
This is a "progressive" process = increase in demand results in the valve reducing the flow progressively.
The more the valve closes, the more the downstream pressure is reduced.
When demand is lower than design parameters, the valve fully opens.
Please refer to blog Flow Control Valves.
What are the common types of Flow Control Valves?
System demand can vary due to different reasons, like unequal irrigation shifts in agriculture or typical municipal consumption in Waterworks.
In these cases, pilots must be designed to continuously measure the differential pressure.
An example is using an Orifice Assy as a flow sensor and differential pressure pilot that continuously sense the actual flow in values of ΔP (connected by two sensing tubes).
Refer to BERMAD flow control valve model 770-U Product page.
For minimal headloss and easy in-filed recalibration BERMAD offers a unique paddle pilot sensor & a pilot dedicated for Irrigation system.
Refer to BERMAD flow control valve model 172-50-3W-Xt Product page.