The BERMAD Model IR-972-KVX integrates a vertical turbine Woltman-type water meter with a diaphragm actuated hydraulic control
valve. Combining a Flow Meter and Main Valve, allows efficient irrigation control. The BERMAD Hydrometer limits the flow and downstream
pressure to a constant preset maximum.
Integrated "All-in-One" control valve
-Saves space, cost and maintenance
Internal Inlet & Outlet Flow Straighteners
-Saves on straightening distances
-Maintains accuracy
Integrated Flow Metering Calibration Device
Simple in-Line Inspection and Service
Line Pressure driven
-Independent operation
-Limits fill-up rate and consumer over-demand
-Protects downstream system
-Opens fully when flow & pressure below setting
Pedal-Type Hydro-Mechanic Flow Pilot
-No added head loss
-Easy flow and pressure setting
-Wide setting range
Advanced control loop design
-Linear, accurate and stable modulation
-Convertible platform for vast number of applications
Easy on-site set point change
Typical Applications
Downhill Pressurized Supply Lines
Multiple Independent Consumer Systems
Line Fill-Up Control Solution
Pressure Reducing Systems
Flow Monitoring and Leakage Control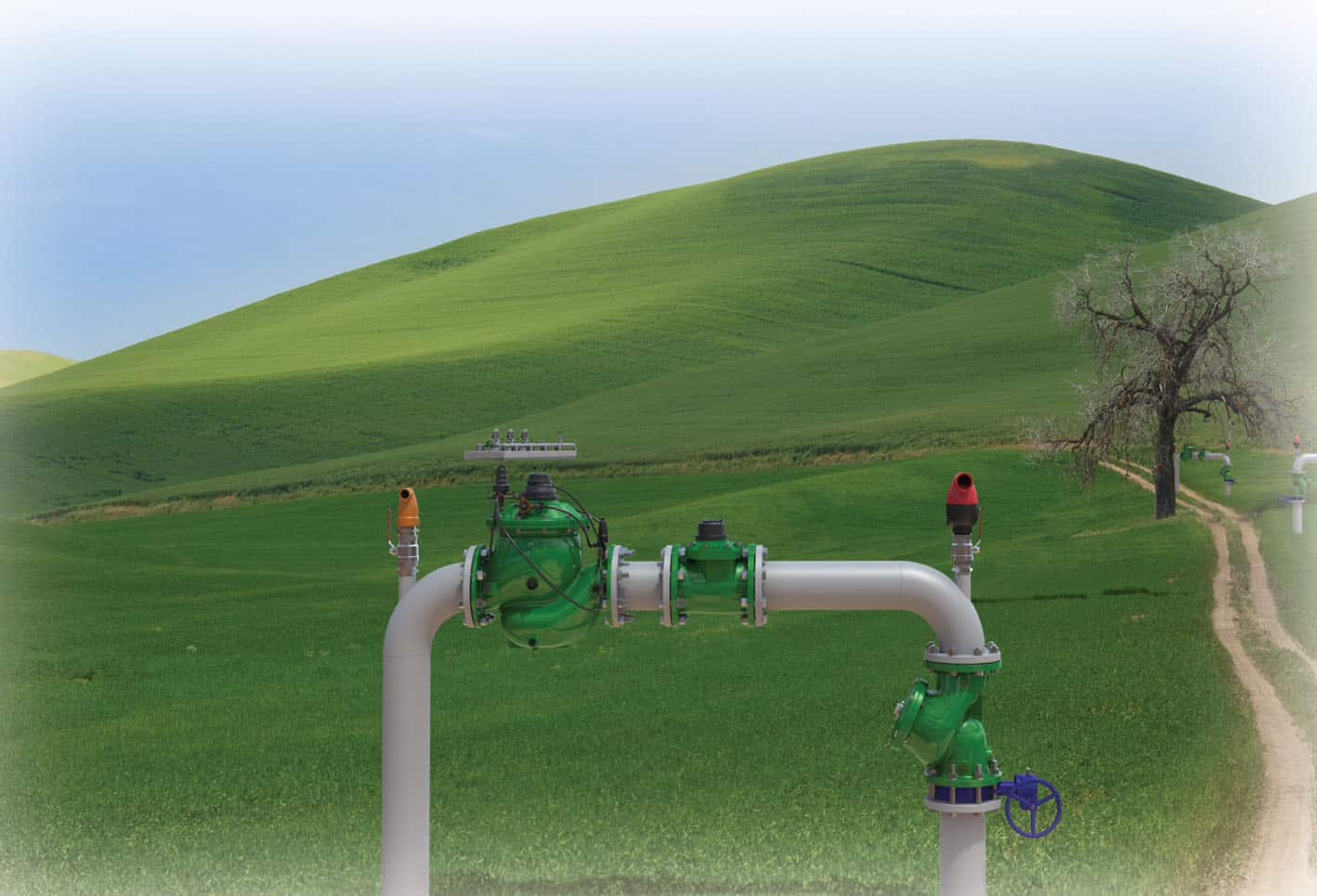 [1] BERMAD Model IR-972-KVX maintains system designed
flow and establishes reduced pressure zone.
[2] BERMAD Strainer Model 70-F
[3] BERMAD Combination Air Valve Model C30
[4] BERMAD Kinetic Air Valve Model K10