Who are we?
We are experts in water flow management.
We design, manufacture and supply products and
solutions to enhance and protect water systems
in Waterworks, Irrigation, Buildings, Mining
and Fire Protection.


What is our differentiation?
Standout products with a committed
professional team behind them. Global reach with
strong local presence and long term
relationships.
BERMAD in numbers
Subsidiaries

Years

Countries

Install Base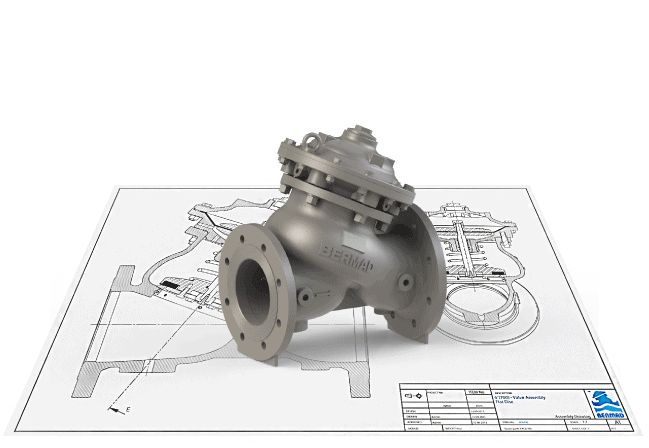 BERMAD - Advanced Technology & Precision Engineering
Compliant with the most stringent international Standards and Approvals, all BERMAD products are designed and developed in-house by the company's expert R&D teams, and are manufactured in its ISO 9001 certified facilities. Incorporating unique patented technologies and exploiting the benefits of advanced metal composite materials, BERMAD high quality products have been perfected through years of hands-on experience. As a result, BERMAD's advanced control valves are deployed throughout critical water and other fluid supply settings, offering proven solutions for a wide variety of applications. Today the company offers the most complete range of multi-purpose and task-specific control valves available on the market.